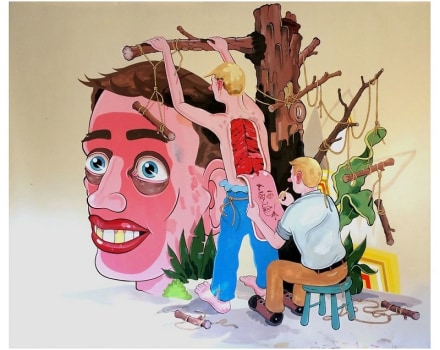 "Dont Just Do Something, Sit There"
WhiteHot Magazine Review
To the degree that art expresses the zeitgeist, and that right now everything everywhere is a terrible, stupid dumpster fire of fear, loathing, and depression, then NO Gallery has a show for the times. Don't Just Do Something, Sit There presents divergent works by three artists -- Jesse Draxler, Jordan Weber, and Mark Mulroney -- which achieve common ground in the mucky terrain of mental breakdown, demon-hunting, and gallows humor. It's perfect, really.